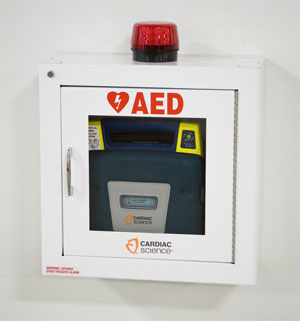 Safety is a top priority at Brooke Industries, Inc. In order to provide a safe and healthful work environment for consumers, employees, customers, and visitors, we take pride in maintaining an active workplace safety program. Our Human Resources Director provides oversight for implementing, administering, and evaluating the safety program. However, the success of the program depends on the alertness and personal commitment of all.
A safety committee, composed of representatives from throughout the organization, monitors the safety program at Brooke Industries, Inc. and facilitates effective communication between consumers, employees and management about workplace safety and health issues. This is accomplished through regular internal communication channels such as memos, postings, or other written communications.
Consumers and employees also receive periodic workplace safety training. These trainings address potential safety and health issues and encourage safe work practices and procedures to eliminate or minimize hazards.
Examples of the ongoing efforts at Brooke Industries, Inc. to promote health and safety in the workplace include:
Monthly Safety Committee Meetings
Monthly Employee Safety Meetings
Monthly Facility-Wide Safety Inspections
Regular Fire and Tornado Drills
Emergency Response Program
Lift Truck Operation and Safety Training
Machine Operation Training
CPR, AED and First Aid Training
Bloodborne Pathogen Training
Fire Extinguisher Training
Voluntary Hepatitis B Vaccinations
Annual Voluntary Influenza Vaccination Clinics
Safety Incentive Program
Brooke Industries, Inc. is an active member of the Fond du Lac Area Safety Council, a division of the Fond du Lac Area Association of Commerce, and has proudly earned the Safety Honor Roll Award for many years. We encourage involvement at every level in our organization, as we have found that some of the best safety improvement ideas come from consumers and employees.