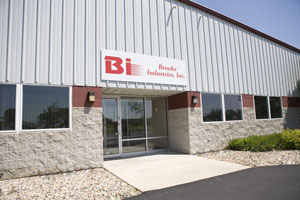 Our organization employs and retains a unique blend of dedicated, skilled professionals who strive to provide high quality business and rehabilitation services to the community. Employees at Brooke Industries, Inc. are committed to continually raising the bar on their standards of service by exceeding the expectation and applying progressive approaches to learning, leadership and quality management.
If you're interested in learning more about working at Brooke Industries Inc., please submit an inquiry to the human resources department on our Contact Us page.
Current positions available at Brooke Industries, Inc. are posted on Wisconsin's JobNet
To apply for a position, you may also send a cover letter and resume to:
Brooke Industries, Inc.
Attn: Kelli Hughes
1257 Industrial Parkway
Fond du Lac, WI 54937-2203
or email to: khughes@brooke.org
Brooke Industries, Inc. is an Equal Opportunity Employer
No opportunities at this time. Please check back soon!